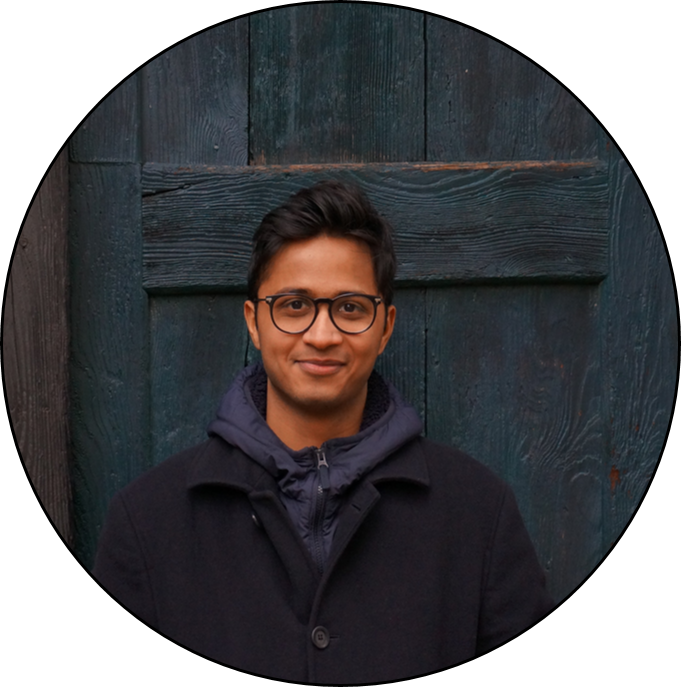 Rachit Dubey
rdubey at princeton dot edu ▪ google scholar ▪ CV
I am currently a postdoc at MIT Sloan Marketing. I defended my dissertation in January 2023 at Princeton University, where I was part of Tom Griffiths' Computational Cognitive Science Lab.

Even in the absence of external rewards like money or food, we have internal motives that drive us to acquire information, pursue tasks, learn new things etc. What is it that drives us? Under what conditions do these drives become maladaptive? In my work, I employ computational modeling, behavioral experiments, and agent-based simulations to help develop a more complete picture of our intrinsic drives and motivations.
In my graduate work, I have focused on developing normative theories of curiosity and Aha! moments as well as developed interventions to pique people's curiosity for everyday scientific topics. My current research examines the human drive to keep wanting more. Beyond theoretical value, this line of work can potentially have impact on problems related to climate change and sustainability especially on curbing overconsumption.
With the climate crisis intensifying, it is more important than ever to understand human decision-making, and I believe that psychology can play a vital part in leading us to a more sustainable future. My ongoing and future research aims to expand this line of work by focusing on understanding and reducing climate inaction among the wealthy. Please feel free to get in touch if you want to collaborate on these ideas.
I am also an active member of climate justice organizations such as Princeton Student Climate Initiative and Divest Princeton. In the past, I have also organized the Combating the Climate Crisis with Cognitive Science workshop and also collaborated with the Yellowstone Ecological Research Center.
Here's a tribute written in the memory of my friend who got me started into research.
---